Now in Bookstores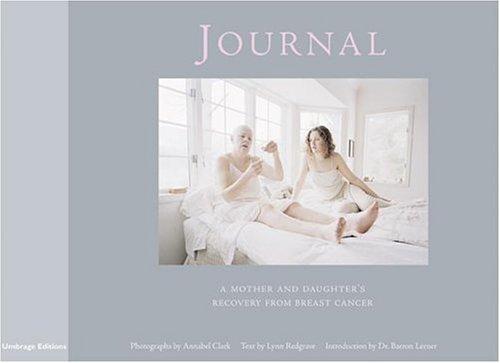 "JOURNAL: A Mother and Daughter's Recovery from Breast Cancer"
Photographs by Annabel Clark
Text by Lynn Redgrave
Essay by Dr. Barron Lerner
Late in 2002, Lynn Redgrave learned that she had breast cancer. After sharing the news with her family she made the decision to undergo surgery, followed by a months-long regimen of chemotherapy and radiation. Together with her daughter Annabel Clark, then a photography student in New York, they determined to record the experience through Annabelís photographs and Lynn`s journal entries, creating a compelling document of treatment and recovery with an unprecedented level of intimacy.