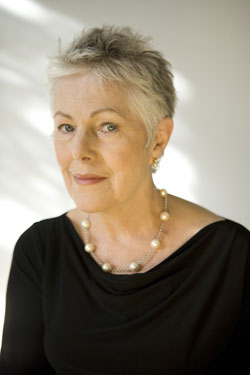 After training at London's Central School, Lynn Redgrave made her professional debut in a 1962 production of A MIDSUMMER NIGHT'S DREAM at the Royal Court Theatre. Following a tour of BILLY LIAR and rep in Dundee, She made my West End debut at the Haymarket, in N.C. Hunter's THE TULIP TREE with Celia Johnson and John Clements.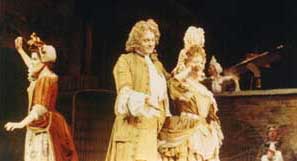 Then came an invitation to join The National Theatre for its inaugural season at the Old Vic, and with it the opportunity to work with such directors as Gaskill, Dexter, Olivier, Zeffirelli and Coward in roles such as Rose in THE RECRUITING OFFICER, Barblin in ANDORRA, Jackie in HAY FEVER, Kattrin in MOTHER COURAGE, Miss Prue in LOVE FOR LOVE, and Margaret in MUCH ADO ABOUT NOTHING which kept her busy for the next three years.

During that time she appeared in films such as TOM JONES, GIRL WITH GREEN EYES and THE DEADLY AFFAIR. Her big chance came in 1966 with the title role in GEORGY GIRL, which earned her the New York Film Critics Award, the Golden Globe® and an Oscar® nomination.

In 1967 she made her Broadway debut in BLACK COMEDY with Michael Crawford and Geraldine Page. London appearances included Michael Frayn's THE TWO OF US with Richard Briers at the Garrick, David Hare's SLAG at the Royal Court, and BORN YESTERDAY, directed by Tom Stoppard at Greenwich.

In 1974, she returned to Broadway in MY FAT FRIEND. There soon followed KNOCK KNOCK with Charles Durning, MRS. WARREN'S PROFESSION (for a Tony nomination) with Ruth Gordon, and SAINT JOAN. Then in the 1985/86 season she appeared with Rex Harrison, Claudette Colbert, and Jeremy Brett in AREN'T WE ALL? and with Mary Tyler Moore in A. R. Gurney's SWEET SUE. Outside New York, she was in MISALLIANCE in Chicago with Irene Worth, (earning the Sarah Siddons and Joseph Jefferson awards), TWELFTH NIGHT at the American Shakespeare Festival, CALIFORNIA SUITE, THE KING AND I, HELLZAPOPPIN', LES DAMES DU JEUDI, LES LIAISONS DANGEREUSES, THE CHERRY ORCHARD and in the early winter of 1991 starred with Stewart Granger and Ricardo Montalban in a Hollywood production of DON JUAN IN HELL.

With her sister Vanessa as Olga, she returned to the London stage playing Masha in THREE SISTERS in 1991 at the Queen's Theatre, London, and later played the title role in a television production of WHATEVER HAPPENED TO BABY JANE, again with Vanessa. Highlights of her early movie career also include THE NATIONAL HEALTH, EVERYTHING YOU ALWAYS WANTED TO KNOW ABOUT SEX, THE HAPPY HOOKER and GETTING IT RIGHT. For American television she was seen in the series TEACHERS ONLY, HOUSE CALLS, CENTENNIAL and CHICKEN SOUP, while for the BBC she starred in THE FAINT-HEARTED FEMINIST, A WOMAN ALONE, DEATH OF A SON, CALLING THE SHOTS and FIGHTING BACK. She played Broadway again in MOON OVER BUFFALO (1996) with co-star Robert Goulet, and starred in the world premiere of Tennessee Williams' THE NOTEBOOK OF TRIGORIN, based on Chekhov's THE SEAGULL.

Her film career was revitalized in the 1990s and 2000s by such films as Bill Condon's GODS AND MONSTERS (1998, Golden Globe winner), Scott Hicks' 1996 SHINE, P.J. Hogan's PETER PAN, Bill Condon's KINSEY, and James Ivory's THE WHITE COUNTESS.